We are a Canadian company committed to providing you with the best composite products at the best prices, all accompanied by an excellent satisfaction guarantee for your peace of mind. With over 19 years of expertise at your service, our team will be able to guide and advise you in all your projects.
Allowing you to create exceptional outdoor spaces that will withstand the elements for the very long term with very little maintenance.
Detail and Finishing Experts
Our team of experts succeeded in developing high-quality composite boards for your exterior landscaping, but its mandate did not stop there: in order to allow you to create exceptional exterior spaces as we promised, our team has looked into all the aspects to be taken into consideration in order to offer you unique creations and a perfect finish. That is why we are happy to be able to offer you: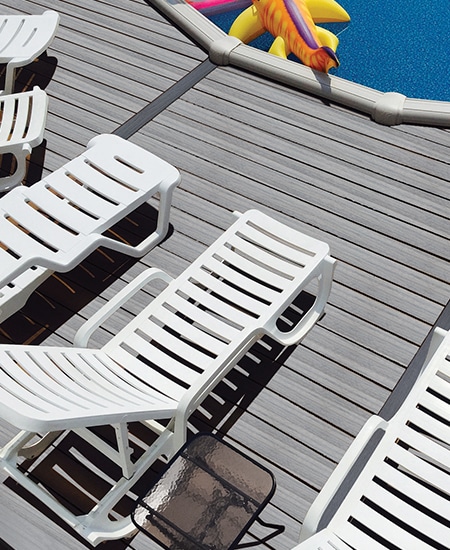 3d fiber embossed surface
The 3D FIBER Surface Finish of FIBERWOOD gives a realistic 3D grooved wood grain with the look and feel of natural wood on all our boards.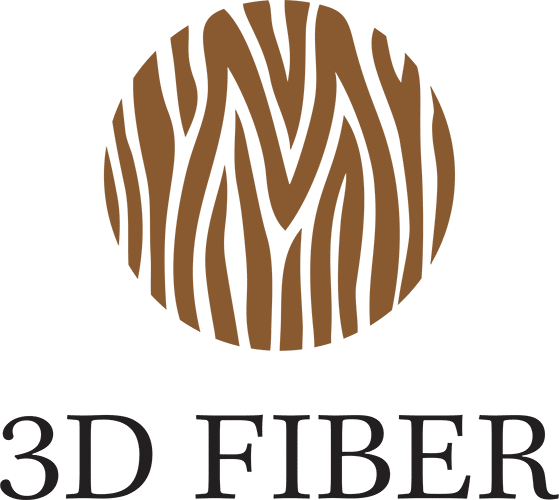 All of our board surfaces have been meticulously fabricated with our featured 3D FIBRE surface finish. This finish was developed by our team in an effort to offer you a wood fiber finish that gives you the look & feel of real wood. All of our boards benefit from the optimal protection PROSHIELD PREMIUM®, a 360° waterproof protective layer resistant to damage that can be caused by humidity, rot, insects, UV rays, scratches, animal claws and other harmful external elements, allowing us to offer you an extended warranty of 25 years on all of our boards.
Our FIBERWOOD 3D FIBER boards give you the look and feel of natural wood and countless additional benefits.
Being professionals in the field of composite, we have kept all the advantages in the manufacture of our boards to create great sheds.
Our FIBERWOOD wall cladding have innumerable advantages compared to all other types of claddings available on the market.
Our FIBERWOOD 3D FIBER boards give you the look and feel of natural wood and countless additional benefits.
Our composite decking boards rank among the best in the industry and nothing is left to chance!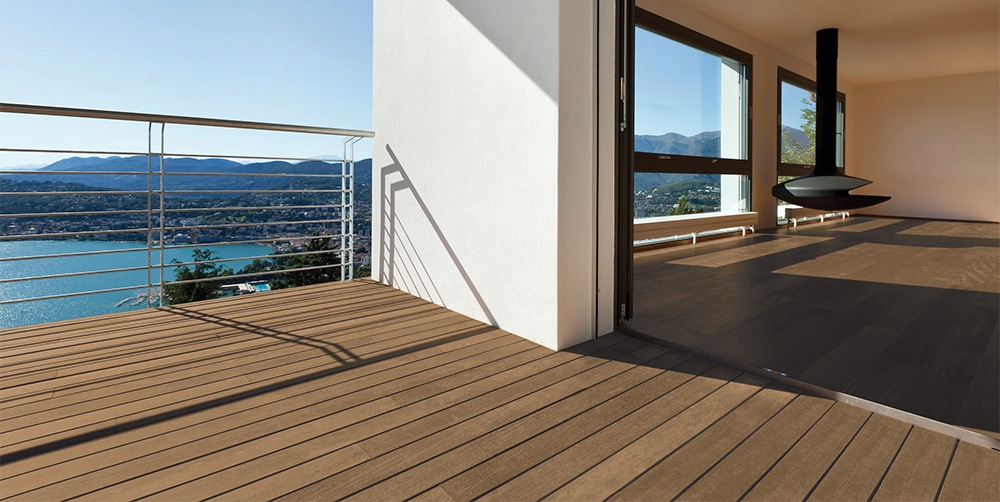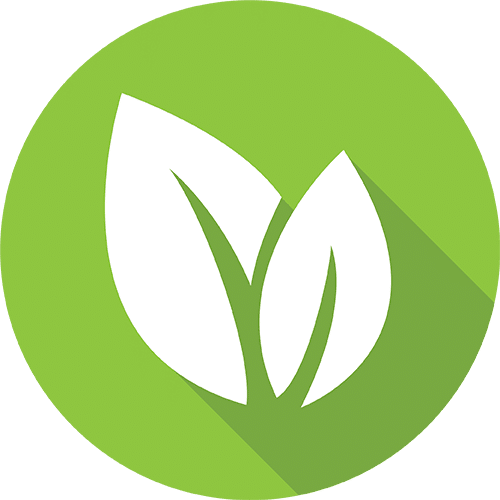 Our commitment to our clients and the planet
Our PROSHIELD PREMIUM® composite is a very high quality product, made with over 95% wood particles and recycled plastic. The manufacture of these boards combines the quality of wood with the durable resistance of plastic and gives rise to a recycled product of very high quality in harmony with our planet. This type of device is therefore part of an ecological and environmentally friendly approach, and makes it possible to manufacture new materials from substances formerly intended for disposal. Durable, these boards have an extremely long lifespan (and are also guaranteed for 25 years) and can themselves be recycled indefinitely.
Embellish your green spaces while protecting them.
Two-tone reversible boards
for a unique personalization
of your outdoor spaces
Our double finish technology allows us to offer you our FIBERWOOD patio boards in 2 colors on 2 sides of the same board.
The boards are therefore reversible, which allows you to have a wide range of design and finish options when laying your patio. More than 12 choices of double finish colors are offered to you.
All our boards are offered with the optimal protection PROSHIELD PREMIUM®, ultra resistant protective coating on all four sides. This protection ensures unparalleled performance against external elements while guaranteeing their performance for their entire lifespan.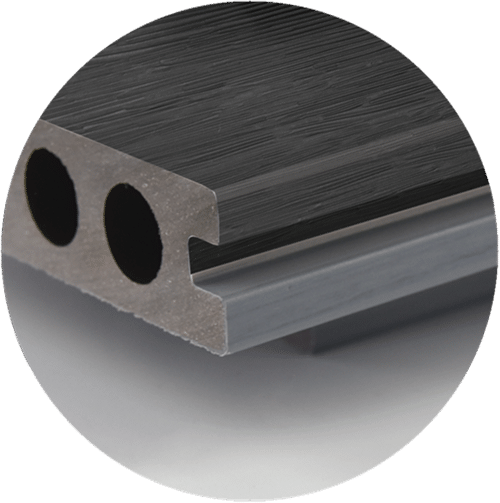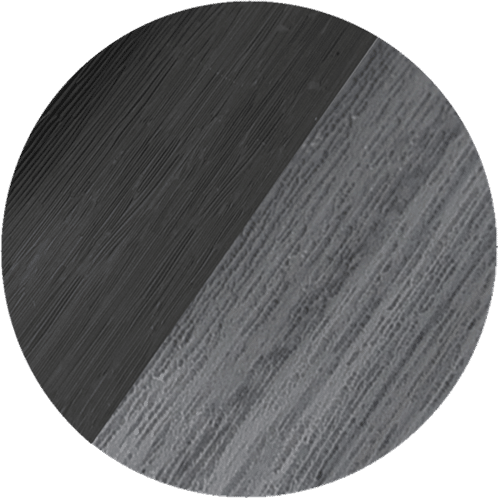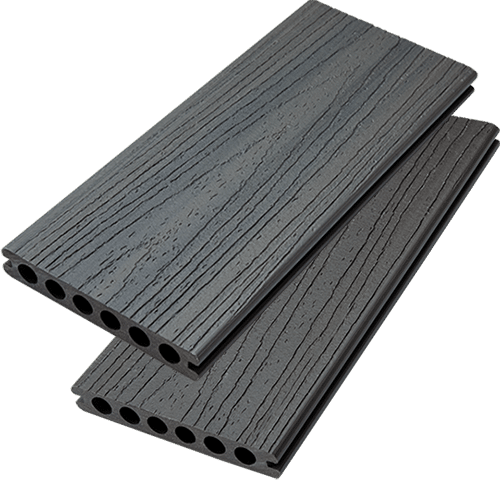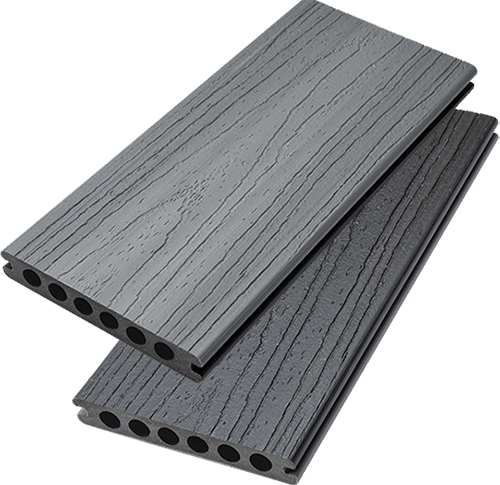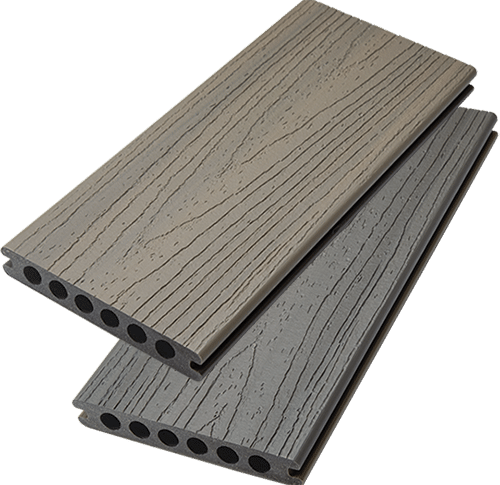 Silver Birch
Vintage Brown