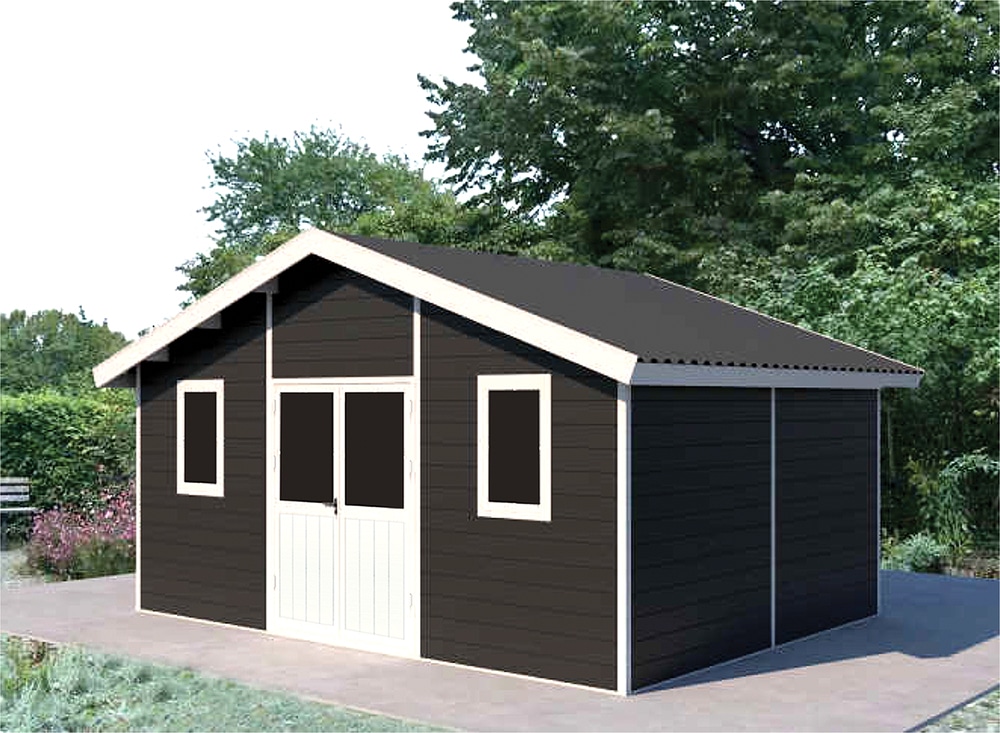 A Shelter with a two (2) Sided Roof
A Classic
A redesigned classic, this two 2-sided roof shed will bring beauty to any backyard while offering the most spacious and optimal storage space.
Like all our sheds, The Scandinavian is made of high quality Fiberwood coextrusion and aluminum composite. It has large smoked glass double doors and integrated gutters. Its aesthetics and finish have been meticulously thought out so that this shed is also offered with a Twenty 20-year warranty, on the composite boards and a 10-year warranty on the aluminum, hardware, and accessories, thus testifying to the solidity of its design and its high-quality materials.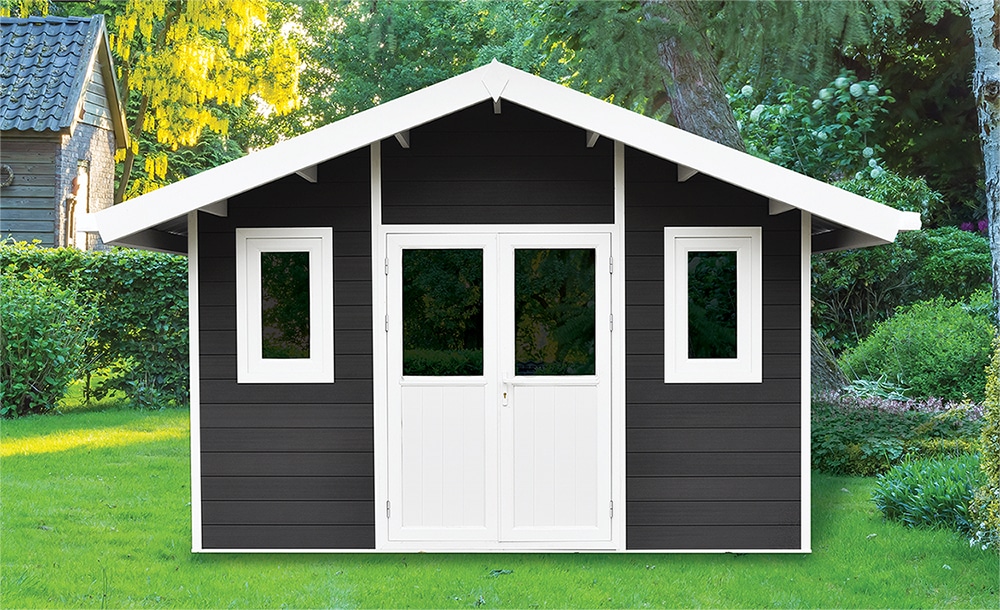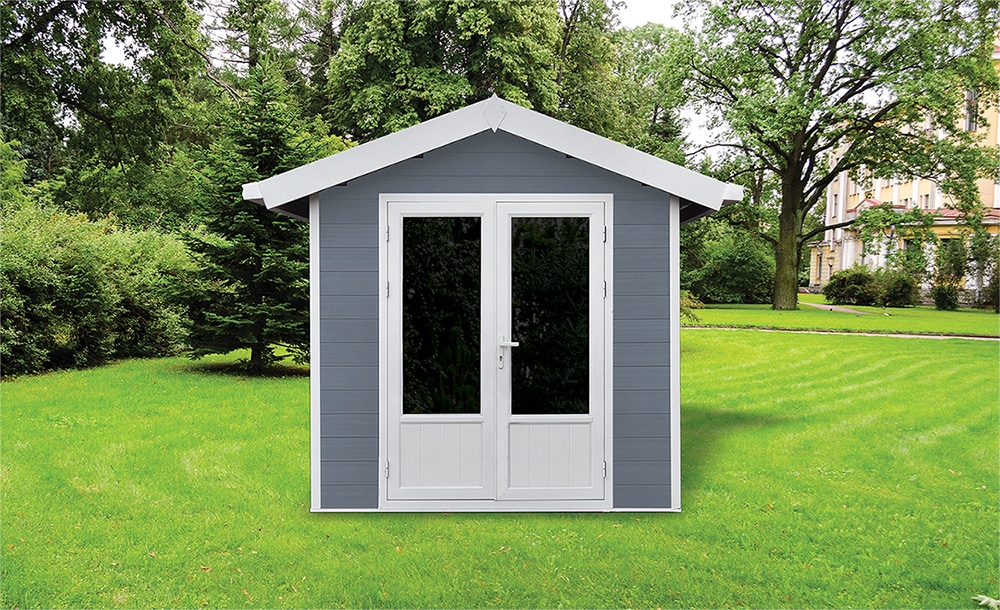 Solid Structure and Materials that Stand the Test of Time
Built to last over time just like your home, our engineers designed the OASIS to withstand our harsh North American weather conditions.
Composite boards with
Proshield premium

® protection:
Resists rot and mildew;​

Resistant to insects, fungi, shocks and stains;​

Rot-proof boards therefore insensitive to humidity, rays and temperature changes.​
High quality aluminum procuring a solid metal that does not rust over time. Premium modular design.
Its sturdy construction is capable of supporting up to 25 lb/ft² on its roof.
As for the security component, we have equipped the SCANDINAVIAN with self-closing door hinges and door locks with key. Models with windows also have latches on each of them. The Scandinavian's thermos windows are also made of tempered glass to avoid any possible injury if broken.
Easy to Install and Maintain
Our Fiberwood sheds are all designed in a modular way, so no adjustment or cutting will be required. With only simple tools, two (2) workers can complete the assembly in one (1) day. The installation of the shed must be done on a solid leveled base. Concrete slab, asphalt driveway, paving stone or slabs, wood or composite terrace, several options are available to you. Our sheds are all delivered on pallets. Bilingual assembly instructions are simple and clear. Very easy to maintain: no oil, paint or stain is required over time. Twenty 20-year on the composite boards and a 10-year warranty on the aluminum, hardware, and accessories.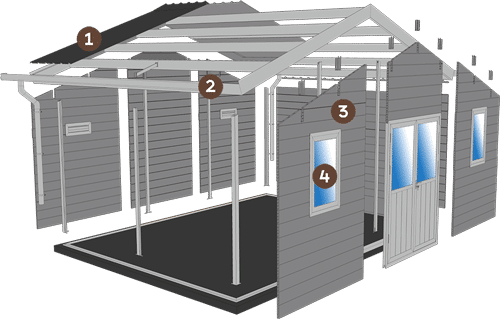 Roof: PVC
Beam: Aluminum
Wall: Co-extrusion composite panel
Door: Aluminum frame and panel
Windows: Thermos tempered glass