We are a Canadian company committed to providing you with the best composite products at the best prices, all accompanied by an excellent satisfaction guarantee for your peace of mind.
With over 19 years of expertise at your service, our team will be able to guide and advise you in all your projects.
Allowing you to create exceptional outdoor spaces that will withstand the elements for the very long term with very little maintenance.
Our composite shed collection
Our composite garden sheds: much more than simple sheds!
FIBERWOOD offers a complete line of high-end composite coextrusion sheds. This very strong and durable composite is paired with our PROSHIELD PREMIUM protective coating which offers unprecedented protection and longevity to all our sheds. This protection covers all sides of the shed boards allowing ultimate protection against wear, stains, bumps, insects and scratches. The boards are also protected against UV rays which are responsible for discoloration and long-term deterioration of the materials.
Our sheds are therefore built with high quality materials that stand the test of time, which allows us to offer you a 15-year warranty on all of them.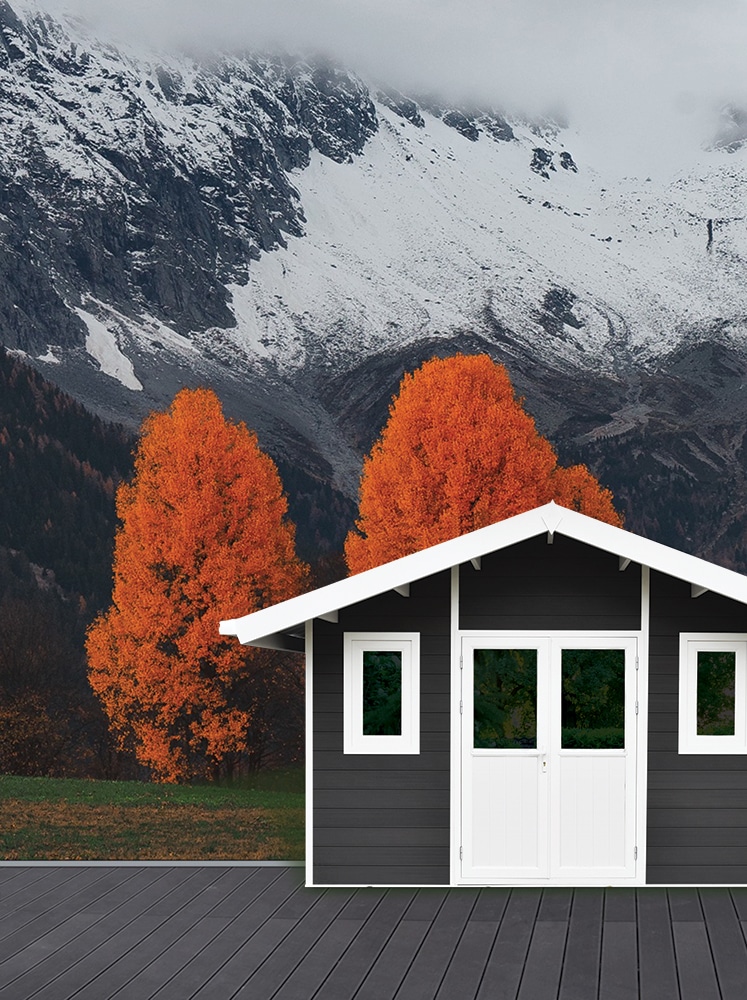 FiberWood Sheds
Unbeatable Design
Leader in composite sheds, FIBERWOOD continues to innovate by offering you sheds that will meet or exceed your expectations.
Available in various models, from simple storage to a secondary living space, our sheds will stand out first and foremost for their incomparable styles and designs, but also because our design teams have not overlooked anything in their designs.
One of the main advantages of FIBERWOOD composite sheds is their structure and solidity once they are assembled.
Designed to cope with our North American climatic conditions, our sheds will offer you peace of mind by their conception as well as the little maintenance they will require over time.
Cornice, gutter and ventilation